Hello ReApers,
This Thread is dedicated to your Ideas. What would you like to see in the Dojo? What Rooms should we build?

Feel free to comment down below your Ideas.

Vamps







Do we have an area made for trading?

Käin







@Käin

wrote:Do we have an area made for trading?
You mean a trading post?

Vamps







Well, what wouldn't i like to see

I've made a little floor map of the dojo, see if you like it!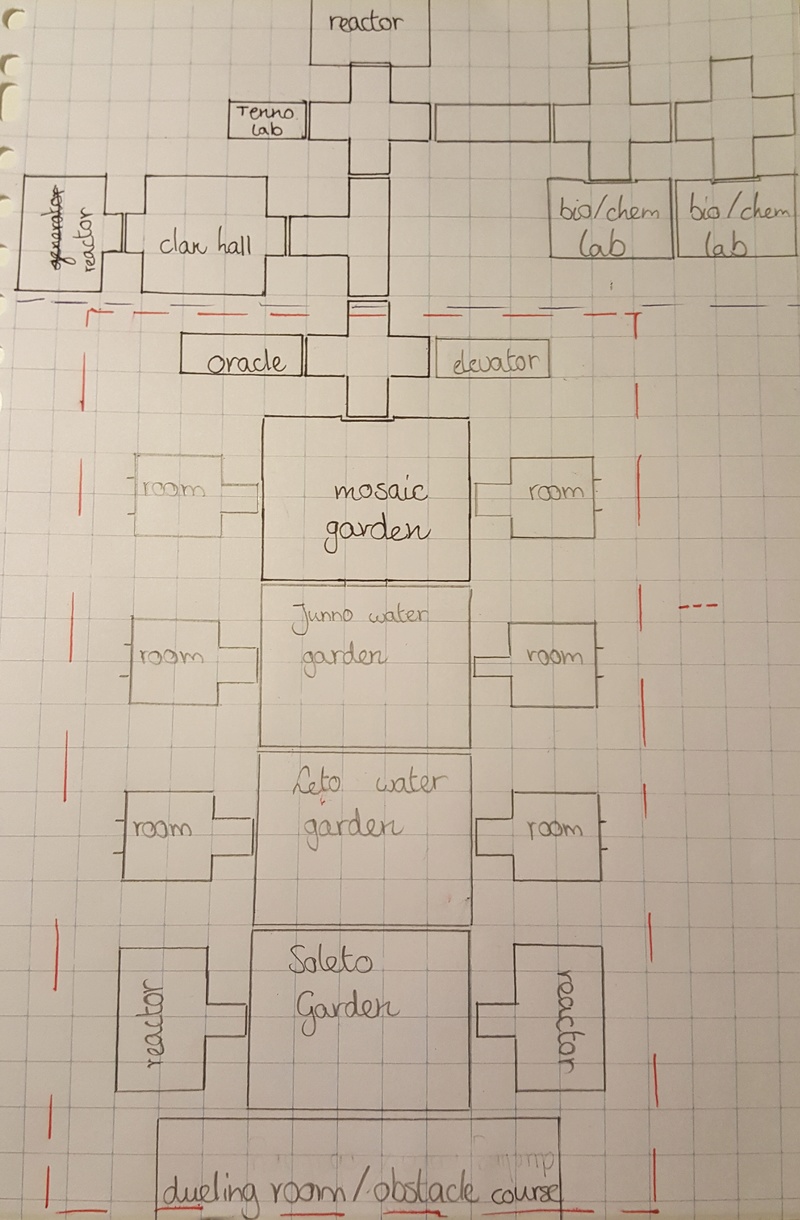 So,
I had an idea to make two sides to the dojo, a side (blue outlined) where we can do all the research and development (think about labs and stuff). And a side (red oudlined) where we have sort of our own rooms. 
So far 6 members of the clan have joined the dojo, so it might change when more people join. 
I'm not too familiar with the crafting mechanics of this game, so i'll leave that up to you guys. But I thought that making this kinda room thing would be pretty fun, so everyone gets to make his own personal room without any restrictions (except for size of course).
The idea was to create multiple gardens, each garden having 4 doors. 2 of which where these personal rooms could connected to. Depending on the amount of members that are in the dojo, the amount of gardens with rooms can vary.
I also had the idea to put a dueling room or an obstacle course at the end of the gardens.
Anyway, let me hear what you think about it! Might be a bit of a no life thought i had, but it's vacation. So i think i'm allowed

Greetz, Sac

Sac_de_Ballons







---
Permissions in this forum:
You
cannot
reply to topics in this forum