Hello fellow members!
I am going to show you my PC rig setup! It's
not
exactly a 'show-off' type of machine as it started out purely as a budget build!
Name:
ZStation v1.2
The name stands for 'Zombie Station' as I go by for my admiration of Zombie games!
My old laptop was named ZCitizen and Samsung Galaxy S6 is ZDroid.
Here's an overview of what my PC looks like right now (Wires are cleaner now)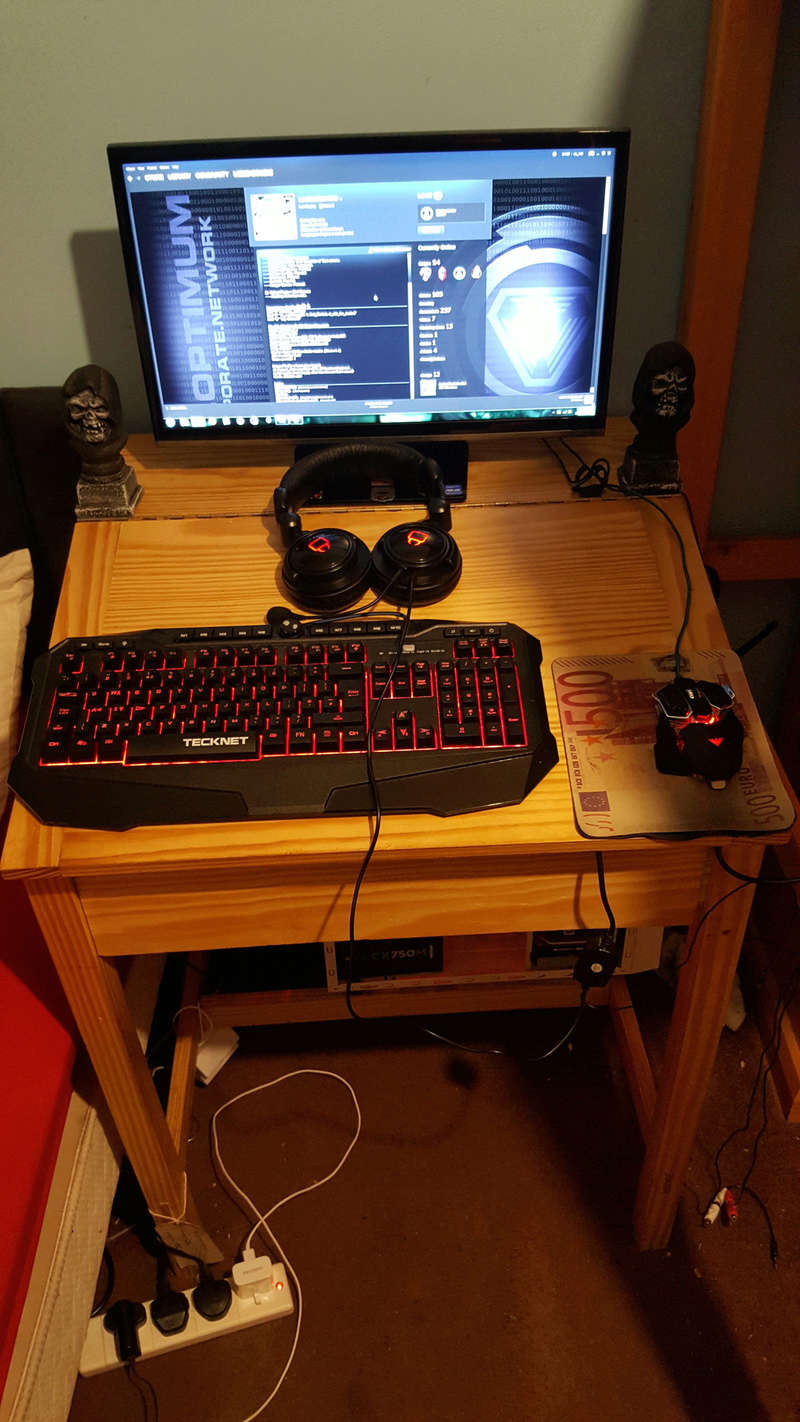 The desktop it's set at is a traditional drawing table I constructed myself as a school project!
Featuring a 15 degree surface that can be opened for storage and is very confortable for gaming.
I had to do some more add-on work like a thing to hold my mouse wire in place and an extra rail to support the PC tower.
These are the components of which I bought at first: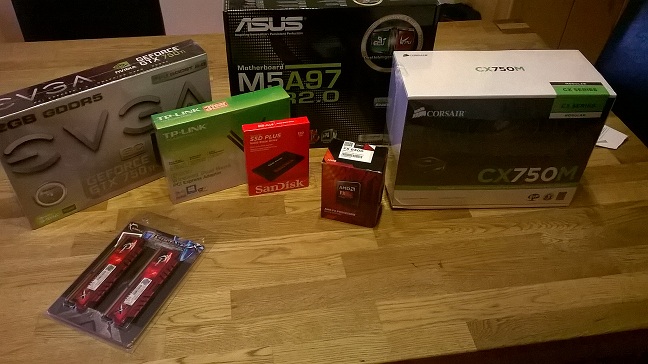 CPU:
AMD FX-6300
GPU:
GTX 750ti Superclocked 2GB
Motherboard:
ASUS M5A97 LE R2.0 AM3+
RAM: 
8GB Ripjaws X DDR3 2133 Dual Kit
PSU:
CX750M
SSD:
120GB Sandisk (Boot-up)
HHD:
1TB, 500GB and 250GB (small ones are from laptop spares)
Here's a pic or two of when I was putting it together: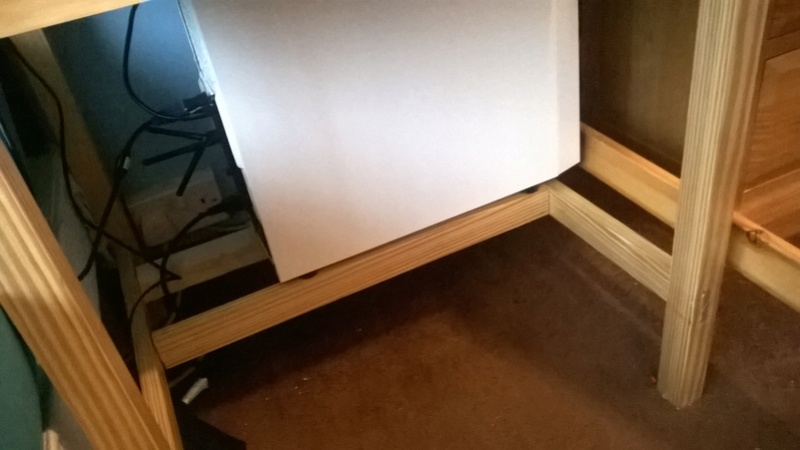 After half a year or so, I decided to upgrade over the stock cooling system so I bought some good thermal paste and the usual go-to for coolers:
Hyper 212 Evo Cooler master
, which I then called it
ZStation v1.1
As for
ZStation v1.2
I upgraded the GPU to the
GTX 970 (SC) 4GB Strix
, which has proven much more effective performance for gaming!
However, the current CPU isn't exactly enough to make full potential of the graphics, which leads me to the upcoming
ZStation v2.0:
Once my bank account is setup I will be looking into buying a better motherboard that will support Intel and go for an
i5-7600k
!
I hope you liked the post! If you have any questions feel free to ask!

LeeIzaZombie







OMG Dude I think we got the exact same case not quite sure tho x3
Great looking PC! I really really love those 2 Reapers on the Side 


Vamps







Looks awesome Lee, The little statues on both sides of your monitor look rad too.

Käin







Dam Lee, looks cool!
And indeed, those statues are badass


Sac_de_Ballons







Thanks guys

 I almost forgot about the reapers! What a coincidence actually xD

LeeIzaZombie







@LeeIzaZombie

wrote:Thanks guys

 I almost forgot about the reapers! What a coincidence actually xD
This means you were meant to be one 


Vamps







---
Permissions in this forum:
You
cannot
reply to topics in this forum